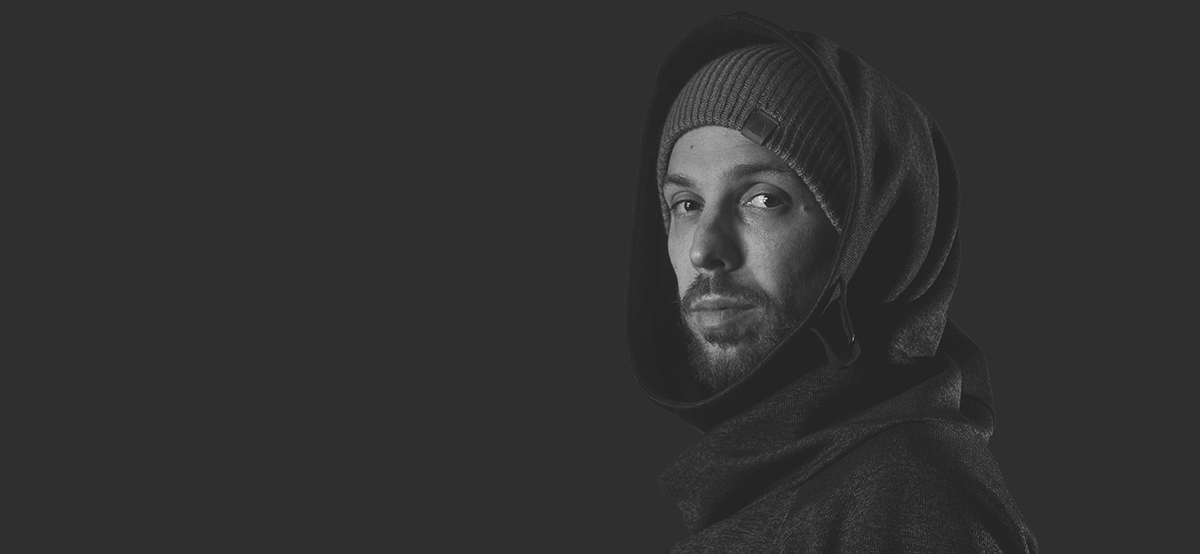 Áron Süveg was born in Budapest, Hungary in 1978. As a member of one of the first Hungarian snowboarder crews, Áron himself was a pioneer: he had the opportunity to witness the changes this wonderful sport/culture went through in the course of the past decades. Since his first step on a board back in 1989, he's still shredding, traveling and shooting with the latest generations of riders.
Áron and his snowboarder friends founded the first Hungarian snowboard and skateboard magazine, The Boarder in 1997. In the next 10 years he helped at the birth of various magazines, such as Snowboarder Almanach, Wakeboarder magazine, Fontos! and worked with many more as editor, graphic designer and photographer. After long and chaotic years dividing his time between graphic design and photography, he finally put the pencil down and took off for the U.S in 2009. The goal was to focus only on photography, evolving, learning and traveling as much as he could, but he immediately fell in love with New York City and got stuck there for six months.
Having gathered the most experience and motivation he could, Áron came home to link up and work with the Hungarian Red Bull Office. In 2011 he spent two month at Fuschl am See in Austria at the Red Bull Photography HQ. This internship polished up his techniques and gave him more skills to create and edit his images on the highest tech levels. In the last 6 years he was working internationally for Red Bull on more than 100 projects in 8 countries in Europe and the Middle-East. He is really honored to work with the best athletes and artists in the world at amazing places and environments and get the opportunity to capture the unique world of the Red Bull Air Race or the Formula 1 from a special angle.
When he became a father for first time in 2013, everything was changed again. The long trips and the fast moving objects slowly transform more to static ones. These days he focuses more and more on his other childhood enthusiasm architect, which was always a deep mind guide during his urban and landscape photo projects. Capturing the relationships and the balance of the built environment with the time and human beings, telling stories with lights and forms. It could be an industrial monster, a space between our living environment or a well designed interior, Aron is always capturing his subjects as a complex story, combining classical documentary style with the newest photography trends and fields, brings to life something completely unique and personal with special spices.
He was twice invited to The World's Photographer Focusing on Beijing event organised by the Chinese Tourism Board and he commissioned by the Municipality of Budapest to create official images of his hometown Budapest during a year over four seasons. After this huge project  in 2016 Aron moved to The Hague, The Netherlands with his family and still working for his international and local partner brands, agencies and freelancing for various companies and organisations on events, portraits, architect, editorial reportage.


CONTACT/BOOKING:
aronsuveg@gmail.com
fb.com/aronsuvegphotography
0031 6155 95458
CLIENTS/PARTNERS:
Red Bull, Nike, Pinetime, Sinner, Bleyenberg, Heineken, Strong Viking Series, Vodafone, Pro Freestyle, Pioneers, Booking a Photographer, A City Made by People
PUBLISHED IN:
Hays Journal, GEO Koncept, GEO France, Chili, Prestige, Snowboarder, Wakeboarder, Offline, Boarder, Whiteline, GQ, Fontos!, Blana, Magyar Napló, Know, Playboy, Urbansnob, 4Fathers, Hashtag Photography Magazine, NAK Lap, CKM, Liget, SHOT Photography Magazine, 5500k, Tripont Magazine, Földgömb Magazine, ...

AWARDS:
2008   Extreme Sport Photographer of the year / Sibiu, Romania
2008   Pixrael - Budapest, Hungary
2011    3rd place in Sports Category / Hungarian Press Photo Award
2011    Category Winner / CBRE Urban Photographer of the Year
2012   1st place in Nature and Science Category /  Hungarian Press Photo Award
2012   Highly recommended winner / CBRE Urban Photographer of the year
2014   Category Winner / CBRE Urban Photographer of the Year
2015   1st Place in Sports (Single) Category / Hungarian Press Photo Award
2015   2nd Place in Photo Reports (Series) Category / Hungarian Press Photo Award
2015   Performance Award in Festivities Category / Humanity Photo Award by Unesco